Today has been very much a bittersweet day for the team. A mixture of pride at being part of the Queens Award for Voluntary Service and sadness as we said our farewells to long serving team supporter and former fundraising officer Peter Clarkson.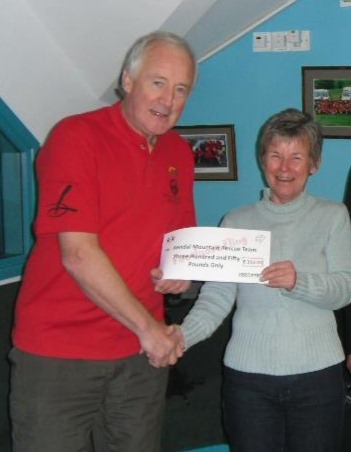 Peter passed away peacefully on 17th May. It was due to Peters hard work that the team managed to upgrade our Land Rovers when he launched a wheels appeal in 2008/2009 enabling us to purchase Mobile 3 which was soon followed by Mobile 1.
Peter's continued support of the team, even when he stood down as fundraising officer, was appreciated by every member of the team. Although unable to attend the actual service today 3 current team members along with 9 former team members and supporters paid respects from outside the crematorium. We feel that todays award has been a fitting legacy to Peter, something he too would have been rightly proud of. Our sincere wishes go to Peters family and all who had the privilege to call him a friend.