Team called by a worried Mr S Claus: one of his Elves decided to be a bit naughty and run off with some chocolate coins.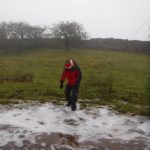 The Elf was known to enjoy playing on ice, so with a special team of Junior Mountain Rescuers we set off and found the naughty elf on Cunswick Scar.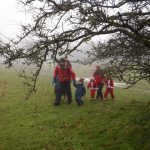 She had a broken foot which was quickly treated by our mini cas carers who were rewarded with the coins.
Once back at base we celebrated with a special cake made by DTL Kath.