Last weekend saw the Kendal Mountain Festival return to town. One of the largest events of its kind in the world, the festival sees films and speakers from many disciplines watched by thousands of eager outdoor enthusiasts.
This year, as in the past, the team had a presence in the marquee to help raise awareness of what we do (and of course funds). Positioned next to the Moon board, we also got to watch climbing luminaries such as Ben Moon, Neil Gresham, Alex Megos and Molly Thompson-Smith have some friendly competition on the overhanging wall.
Climb magazine also offered back issues for a donation to the team, and collection boxes were dotted around the place such as on the bar!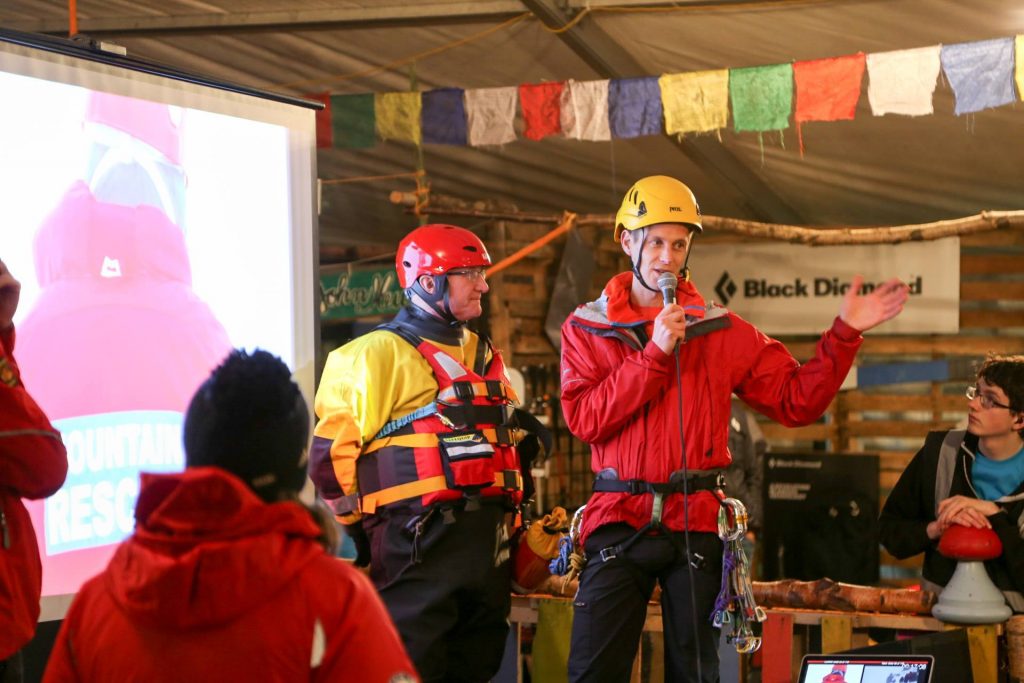 Our involvement did not stop there, however. On Friday, team members joined a number of former casualties on the basecamp stage for a look at the work of mountain rescue in the lakes. Blacks Outdoors have produced a short video of this, which you can see below.