Every year, the team heads to Scotland for a weekend's training, to help sharpen up our winter skills.
On day 1, we hiked up into the Lost Valley in Glen Coe heading for the snow line at the back of the corrie. Despite the heavy rain, we were able to discuss decision-making when journeying in potential avalanche terrain, kit choices and very real considerations about the safety of river crossings. Once higher up, we practiced searching for transceivers – an essential skill in avalanche rescue.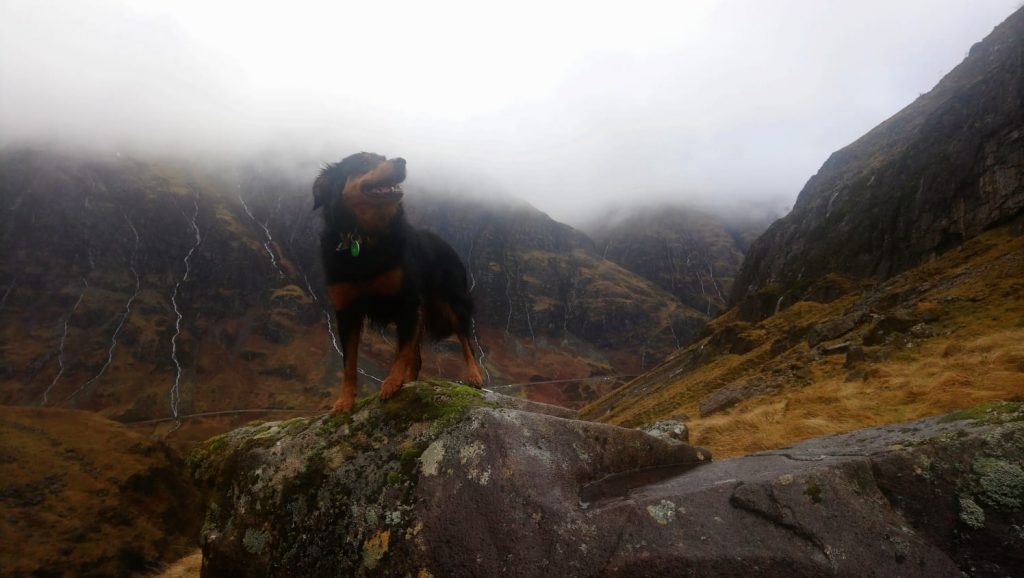 The next day, accompanied by guides Giles and Kev from Glenmore lodge and more heavy rain, we journeyed up to Stob Coire nan Lochan, talking more about safe decision making, practicing practical ice axe and digging skills, and "rescuing" our guides who kept getting themselves into all sorts of sticky situations.
As we were descending at the end of a long day, the sun finally came out for us.